The CleanMate robotic cleaner saves the irreplaceable precious part of every life - time. Dust, hair, grease, and if you treat a hairy baby and hair and hair from the floor to remove it regularly, it is difficult to avoid.
But with CleanMate robotic cleaners it can be solved comfortably, effortlessly and without waste of time. And when cleaning them you will not hurt the crosses.
Let the CleanMate robotic cleaners do what they know and what they are meant for. Enjoy peace of mind with a vacuum cleaner. Take time for family, relax or hobby or sport. They, without frowning, do what they need.
And as a bonus the CleanMate vacuum cleaner destroys bacteria and disinfects the floor with UV light.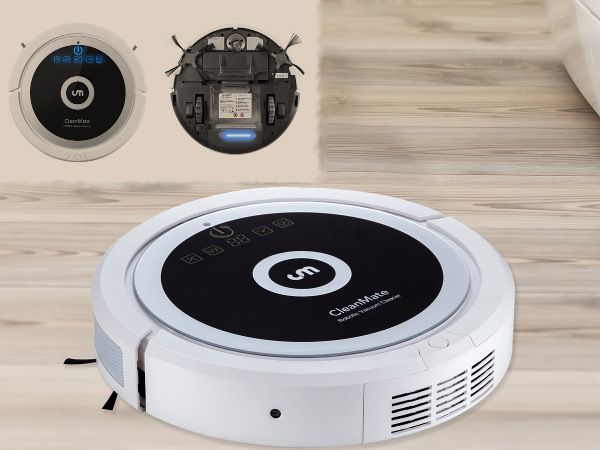 Technical parameters of the CleanMate QQ-6 robotic vacuum cleaner
Power supply - NiMH battery 14.4 V 2.5 Ah charging
Control Touchpad, remote control
Infrared and ultrasonic sensors
Bumper - contactless and slow contact mode
Car cleaning modes, 6 modes
UV disinfecting light yes
Cleaning scheduler yes, every day at another time
Filters mesh and HEPA filter